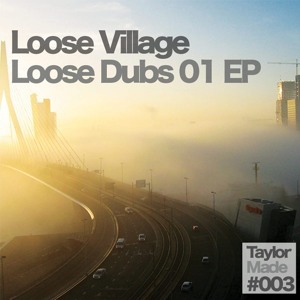 The third release on Taylor Made Recordings comes from Keith Graig aka Loose Village. Although this young DJ and producer hails from California, his productions carry an African inspiration, bringing together a unique tribal, jungle, and groovy sound ready to funk every dancefloor!
Loose Village made his release debut on Anabatic, the label of San Francisco based Worthy. The release entitled 'Kamuela Mandela EP' garnished worldwide recognition and received play from artists such as X-Press 2, Mark Knight & Karotte.
His release 'Loose Dubs 01 EP' on Taylor Made Recordings contains the tracks 'Cantina Loco' and 'Gran Torino'. 'Cantina Loco' is a groovy, mainroom trumpet cut, while 'Gran Torino' is a more uptempo, driving track perfect for the afterhours!
Feedback and support:
Roger Sanchez, Roog, DJ PP, DJ Chus, Rob Mirage, Sergio Fernandez, Peter Gelderblom, Raúl Cremona, Nick & Danny Chatelain, David Herrero, Patrick M, Maor Levi aka 123XYZ, Baggi Begovic, AudioGroove
and many more!